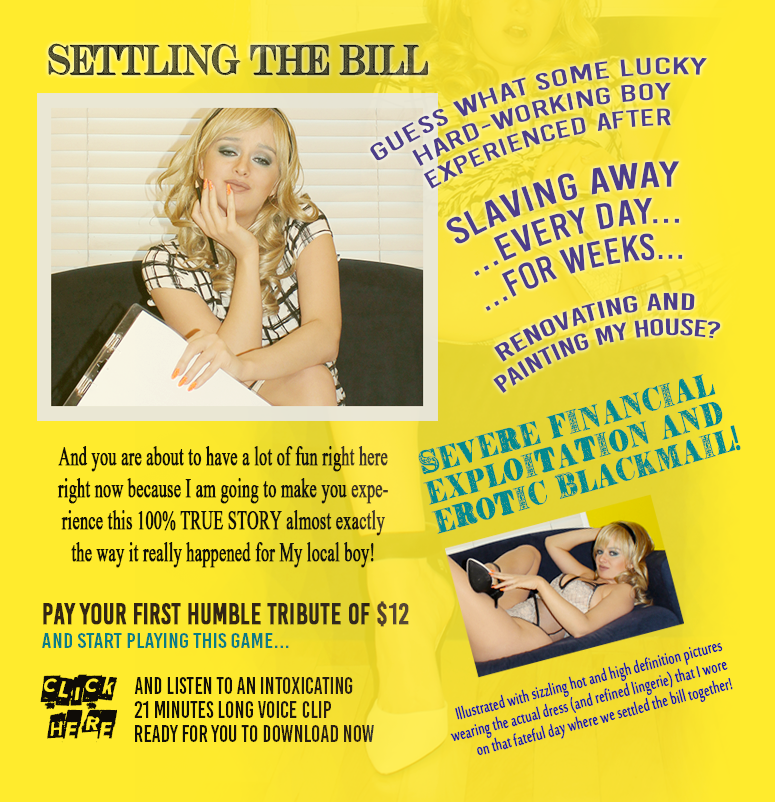 These outstandingly hot shots of intense beauty and power will dreamily lull you into carelessness! Experience how I settled the bill with the lucky boy who has now become... nothing less than My blackmailed home renovation slave :P
BONUS! The winning audio fantasy
(from last week's writing contest)
is only one click away!
It is 21 minutes long and it sounds like
pure cinematographic heaven :)
If you aren't signed up with NITEFLIRT,
REGISTER for your account -- it's FREE and 100% ANONYMOUS
Find out who won the writing contest and
earn the privilege
to worship
My new intoxicating photos and audios.
Note that I don't have access to any of your personal information on
NITEFLIRT.
It is 100% confidential -- you could be My freakin uncle
and I wouldn't even be aware of it so... ENJOY!