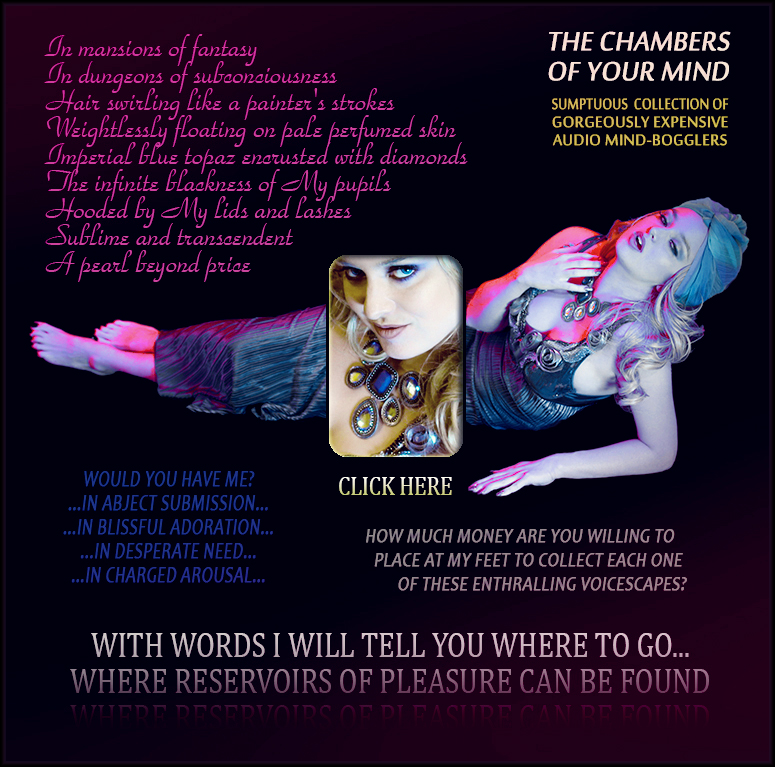 I have spent time in deep reflection and contemplation to record a sumptuous collection
of gorgeously expensive audio mind-manipulations.
For each one I want you to read the description,
pay tribute to ME, and then listen.
In any order you like, I want you to listen to all of them.


As you listen to each clip
You will enter the perfect slave state of mind -
Tasting the sweet
nectar of delirium...
My voice will feel more powerful than sex;
Sublime and transcendent,
A pearl beyond price.


BEFORE you click the BUY NOW button
and start your FRENTIC spending spree!
listen to these cruel tantalizing teasers:
FREE TEASER #1
FREE TEASER #2